As the Debt Ceiling Approaches, a Fiscal Myth Echoes Across the Landscape of Politics
So, Congress is apparently going to both refuse to officially raise the debt limit, and also repeal the debt limit law, but instead will suspend the debt ceiling until next March, well after the 2018 Congressional elections, where a new Congress will decide whether one of the methods for permanently curing debt ceiling crises will be used to end additional episodes of debt ceiling brinksmanship after March 2019.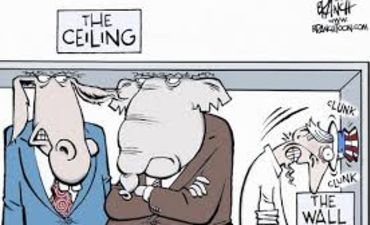 Permanent Cures for Debt Ceiling Crises
While our attention is on the chaos and consequences of debt ceiling crises, is a good time to consider how we might eliminate them entirely. Here's a rundown on the four most important methods one can use.